PEDOMETER ACCESSORIES
Select any image for more info.
HELP IS HERE!
Have a question? Prefer to order by phone?
Friendly, knowledgeable customer service is
ready to help you. Call 218-945-3003.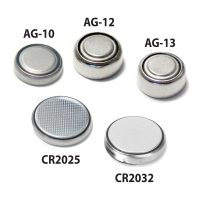 Pedometer Replacement Batteries
Fast 2-3 day Priority delivery to most USA locations
WHICH BATTERY DOES MY PEDOMETER USE?
Check the description of the pedometer(s) you are purchasing for the battery number. Order extras below. Actual brand may vary from item pictured. Replacement batteries fit a majority of Pedometer Express pedometers as well as other brands.
AG-10 Button Battery
AG-12 Button Battery
AG-13 Button Battery
2025 3V Lithium Button Battery
2032 3V Lithium Button Battery
• This item SHIPS FREE with $25 min. purchase
• Order today, ships today
$

0.99 –

$

1.99
Select options